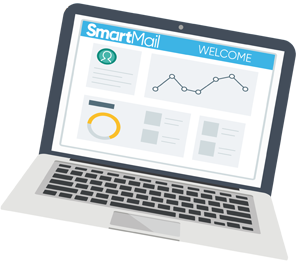 SmartMail is a marketing based solution that is designed to seamlessly track the effectiveness of your direct mail campaign while enhancing results through the integration of digital platforms like Google, Facebook and Instagram.
Ever wonder how well your direct mail is working? Struggling to really quantify results and determine return on investment? Introducing direct marketing for the twenty-first century that works more effectively and efficiently for your business.
With SmartMail, exclusively available at HOT, you see REAL results in REAL time on your personalized dashboard. And you will enhance results of direct mail campaigns by an average of 23-46% with integrated marketing strategies that continue to build your following when not mailing. Click on an icon below to review each SmartMail component further.
Business is about the heat up. Ready to get started? Click here to discuss your next project with one of our team members.
Creative. Dependable. Easy.
#theHOTexperience